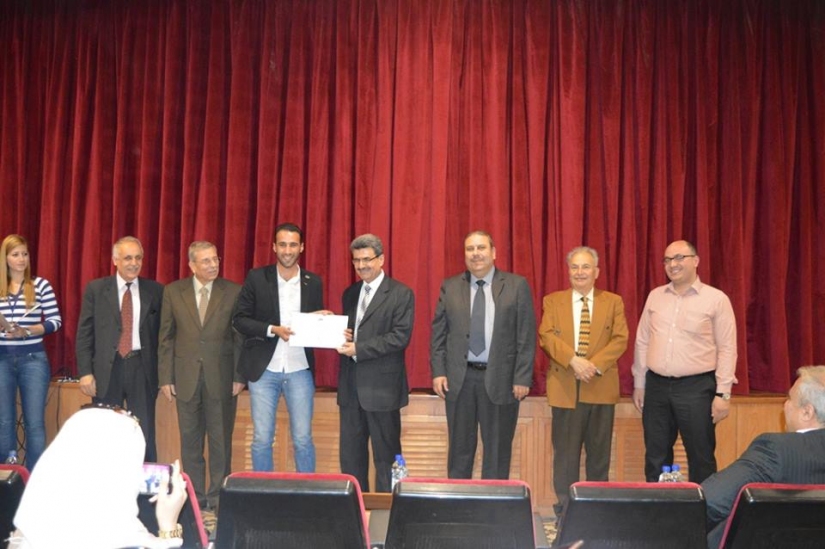 The Faculty of Dentistry held a ceremony to honor the first students in the second semester 2014-2015 and the first semester 2015-2016 on Monday 4/4/2016

The ceremony was attended by the president of the university, his deputies, the dean of the college, his deputy for scientific affairs, a group of professors, students of the college and some of the students' outstanding students.

The ceremony included words of encouragement from the Deanship of the College and the Presidency of the University to all students and praised the efforts of distinguished and distinguished and their perseverance to reach these results, which proud of them and proud of their university.

The ceremony also included the delivery of certificates of thanks and appreciation to the first students, distinguished staff, outstanding academic guides and also to the doctors with valuable initiatives that contributed to linking the university with the community.

The Dean of the College presented a brief explanation about the Sculpture Competition held by the College and honored the students who participated in it and presented a certificate of appreciation to the student who won the first place in this competition.

To conclude the meeting presentation of the inventions of students participating in the course of invention and development and honor with the professors and doctors supervising the course by the Presidency of the University and the Dean of the College in recognition of their efforts in providing these innovations and inventions value.
Attachement Files