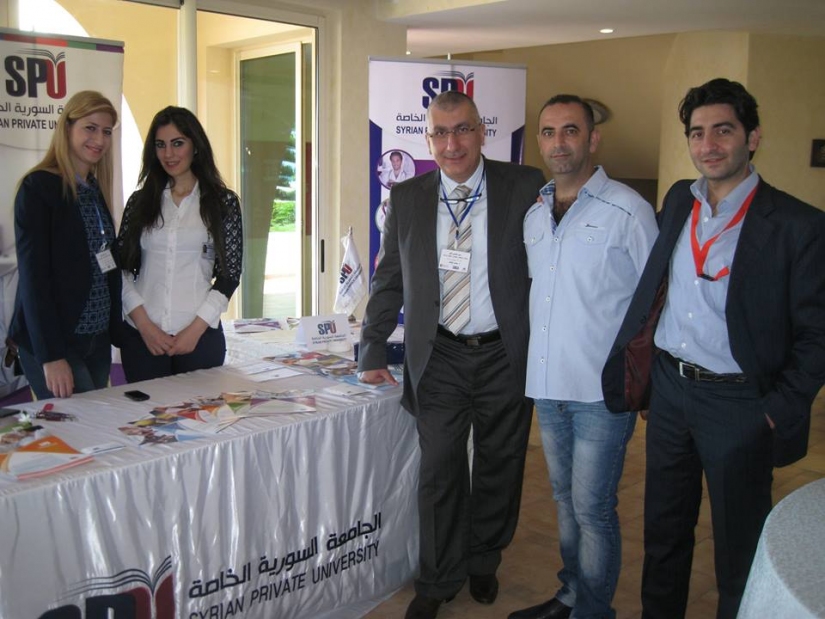 The Syrian Private University participated in the first conference of endoscopy, which was held in Lattakia on Thursday and Friday, April 28-29, 2016

The conference was sponsored by the Syrian Private University in conjunction with the accompanying exhibition.

The participation of the Syrian Private University as a student of medicine and supporting all activities and scientific events related to the specialties taught.

The participation of the university was distinguished by its special wing in the exhibition where it received many visitors and doctors participating in the conference. The team identified them at the university and its specialties and answered all their inquiries about admission, registration, curriculum and discounts offered by the Syrian Private University.
Attachement Files