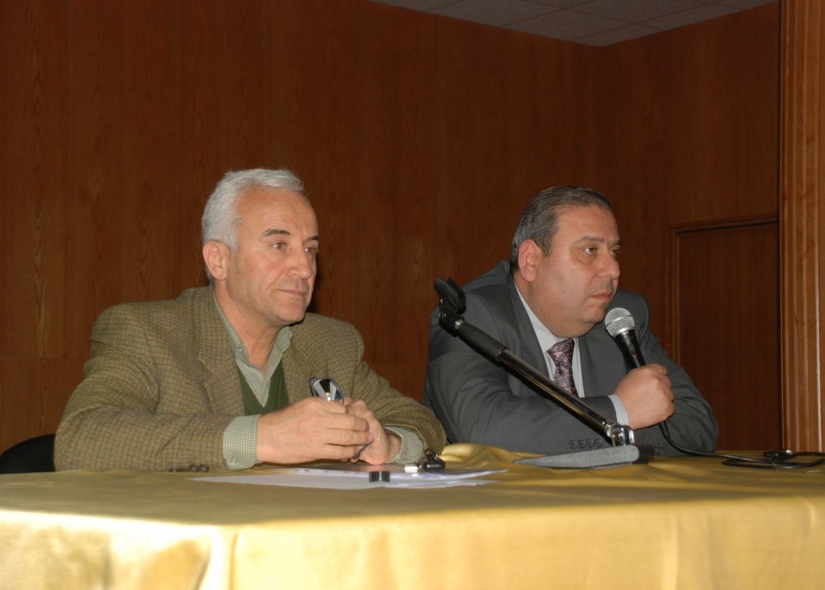 The meeting of the Dean of the College of Petroleum Engineering, Dr. Amer Ghobra, was held with the students of the Faculty of Petroleum Engineering, in the presence of Prof. Dr. Vice President for Administrative Affairs and Students Dr.Mmarwan Al-Hajji and the faculty and technical staff. :

- The need for full commitment of students to full time.

- Students should be kept informed of the university's website and the advertisements in the college.

- The need for students to know the system of the university, especially with regard to student affairs (registration - postponement - interruption - withdrawal ...).

- Students should increase their quarterly and cumulative rates.

As for the training courses between the Dean of the College it was agreed to establish a training course for the students of the college in the laboratories of the Syrian Company for Oil. He also mentioned that a training course will be held for the students of the graduation stage, which includes topics of great importance in their specialization that can be encountered in their working life.

Finally, the Dean of the College and the Vice President listened to the students' questions and answered all their questions and suggestions. The students expressed their deep thanks to the University's interest in general and the Deanship of the College in particular to all students and follow up all scientific, educational and service matters that are in the interest of the student first.
Photo Album
Attachement Files