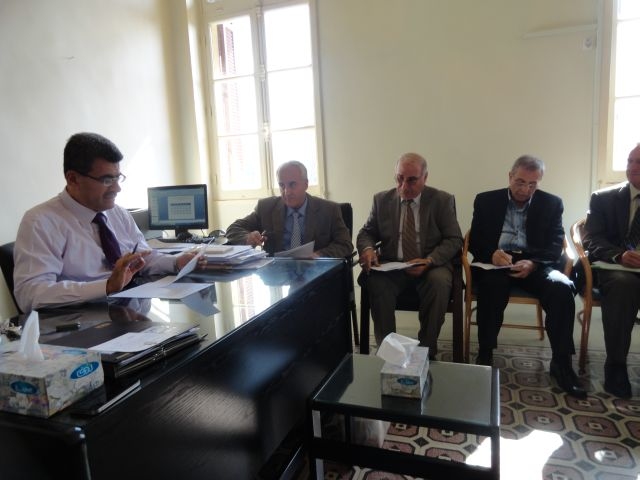 The meeting was held at the Faculty of Petroleum Engineering with the President of the University, Prof. Abdul Razzaq Sheikh Issa on 18-10-2014 and at the temporary headquarters of the College.

The beginning was a welcome speech by the Dean of the Faculty of Petroleum Engineering. Amer Ghubra thanked the President of the University for his interest in attending this meeting.

This was followed by a speech by the President of the University, in which he praised the efforts made by the College during the past year and praised the efforts of all staff members of the College of professors and staff and wished "to make more efforts to achieve greater excellence at the college and university in general in the academic year 2014-2015. The university president stressed the importance of preparing cadres who are scientifically and practically qualified to compete in the labor market in the future by expanding the scientific activities in the college and establishing more training courses for students.

The President also stressed the importance of the role of professors in educating students to have a positive role in building our dear homeland.

Then the president of the university listened to the interventions of the dean of the faculty and the members of the faculty, where they asked some questions and made a number of suggestions to develop the educational and administrative reality in the university.
Attachement Files