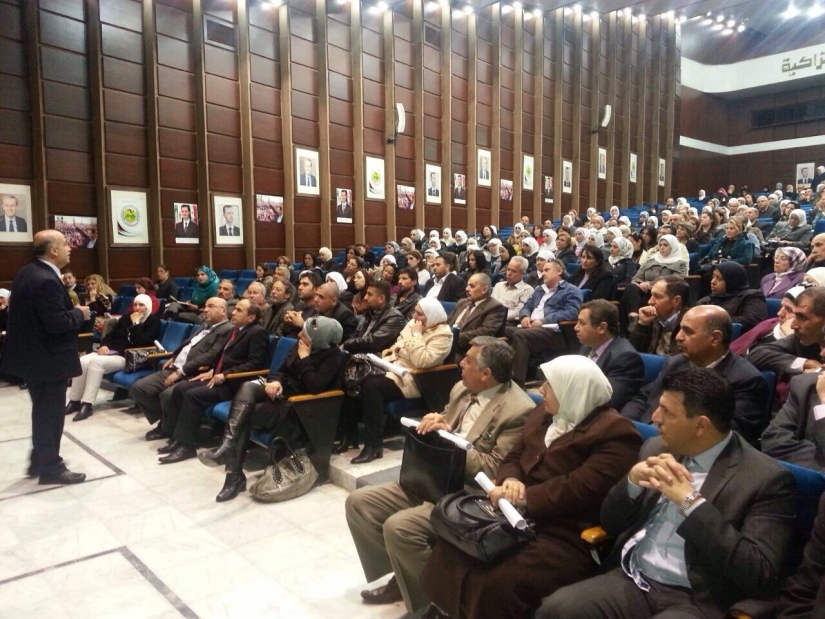 On 30/3/2015 and 2/4/2015 scientific meetings were held in cooperation between the Pharmacists' Syndicate, the Party Branch, the Damascus Health Directorate and the Syrian Society for Digestive Diseases at the headquarters of the Party Branch.

The meetings were attended by the Secretary of the Party Branch, Dr. Wael Imam, Assistant Minister of Health Dr. Huda Al-Sayed, Director of Health of Damascus, Director of School Health and Deputy Director of Education in Damascus, as well as a group of school principals, educational supervisors and party secretaries in Damascus.

The meetings focused on hepatitis B, where the Dean of the Faculty of Medicine Dr. Bens Ibrahim lectures on this disease from diagnosis to treatment and answered all the questions of the audience on the subject.
Photo Album
Attachement Files