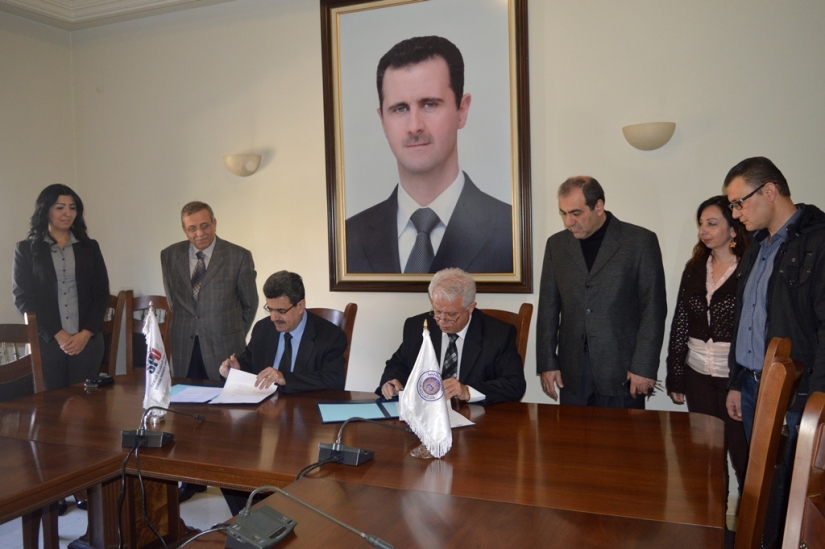 Based on mutual desire to promote scientific and cultural cooperation between the University of Damascus and the Syrian Private University and in order to continue the joint cooperation between the two universities, the cooperation agreement was renewed in the fields of research, training, development and dissemination of knowledge.
The agreement was signed by the presidents of the universities, Prof. Dr. Abdul Razzaq Sheikh Issa representing the Syrian Private University and Prof. Dr. Mohamed Hassan Al-Kurdi representing Damascus University.

The duration of the agreement is three years and can be renewed after the agreement of the written parties.
Attachement Files