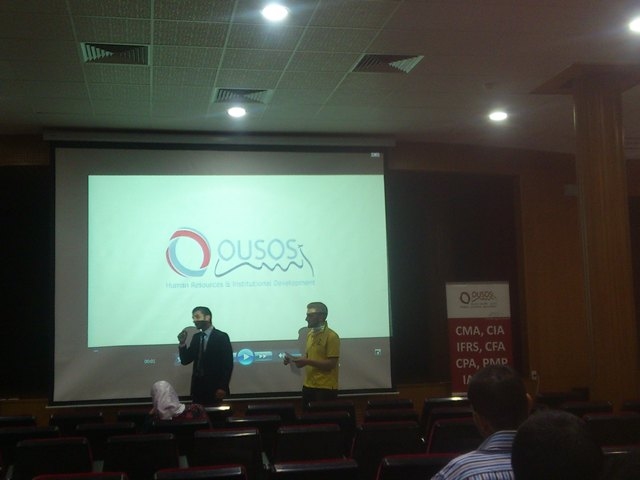 Within the framework of the memorandum of understanding between the Syrian Private University and the Foundation for Human Resources and Institutional Development, the latter held a workshop entitled "Entrepreneurship" on Saturday, 02/05/2015, conducted by Mr. Abdulkarim Humaidan in the presence of a number of students of the Faculty of Business Administration.

He presented a general idea of the concept of leadership and types of companies and explained to the students the most important qualities and skills to be present in the entrepreneurs and the difference between them and businessmen and answered their questions on the subject.

The Syrian Private University thanks the company for the foundation of the distinctive workshop and wishes Mr. Abdulkarim Hmaidan more excellence.
Attachement Files