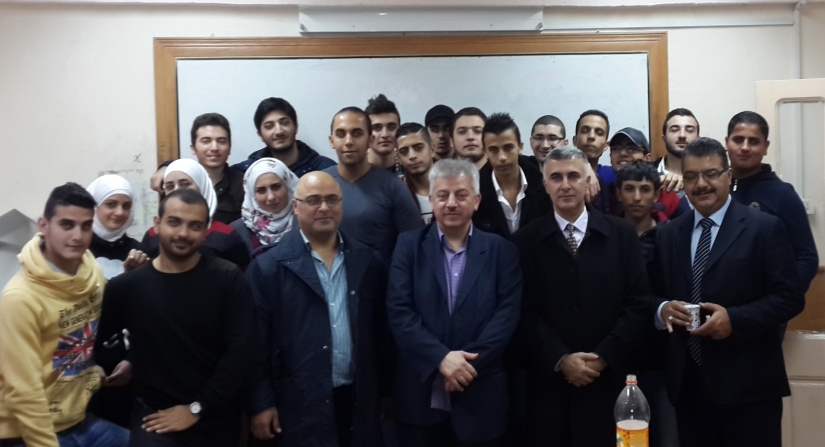 Faculty of Computer and Informatics Engineering in coordination with the Directorate of Public Relations, Media and Marketing at the University held welcoming sessions for the new students for the academic year 2013-2014 at the temporary university (Martyr Bassel Al Assad Institute). The Dean of the College, through a presentation to clarify all the matters that concern the student about the system of credit hours and the pilot plan in the Faculty of Computer Engineering and all matters related to the required courses during the stages For the study and its importance for the preparation of graduates with high efficiency and able to compete in the labor market.

After that, the Director of Public Relations and Marketing welcomed the new university students by joining the family of the Syrian Private University where she explained the importance of building the relationship between the students and the teachers and the administrative cadres, which will be working to consolidate it and develop it in the next stage

A brief summary of the University's vision, which focuses on caring for students and raising their level of education, was presented with the aim of handing them the keys to success for the future of their careers.

Then a questionnaire was conducted which included some items that the university presidency wishes to know the opinion of the new student so that it can benefit from this in a way that contributes to the student's interest first.

The meeting was concluded with the distribution of souvenirs to students on behalf of the university and the provision of hospitality and taking souvenirs

This session left the impact and good impression of all new students.
Photo Album
Attachement Files