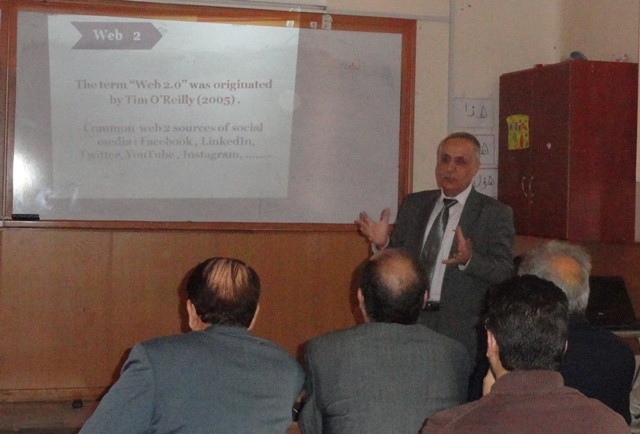 The Faculty of Dentistry held a meeting on 15/11/2014 on the experience of the College in the use of social networking sites. The Dean of the College, Dr. Osama Ibrahim presented a presentation on the importance of social networks in the service of the educational process when it is used effectively to enhance communication with the student and follow up his interventions and queries on a daily basis and its usefulness, Field of study ..

Dr. Talal Nahlawi also presented a presentation on the page created by the college to document the Sunni cases that the students achieve and offer them to all to benefit from as an experiment that helps to enhance the skills of students and enable them to benefit from them when dealing with similar situations and encourage others who have an interest in the same The field of communication with this page and therefore a greater spread of the name of the Syrian Private University and the achievements of its students in dentistry ..

The session witnessed a number of interventions from faculty members and attendees who agreed on the importance of using social networking pages in enriching the student's knowledge and investing in the service of the educational process.
Attachement Files