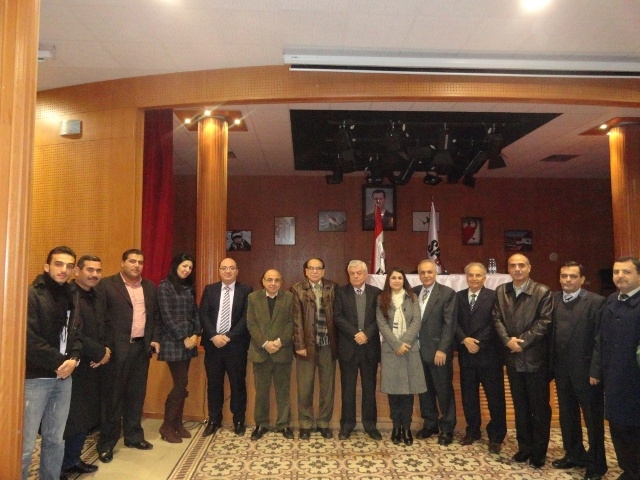 The Faculty of Dentistry invited Dr. Talab Omran to give a lecture on Saturday, 29/11/2014 at the temporary headquarters of the Institute of Martyr Bassil Al-Assad, where Dr. Taleb presented his lecture on the natural sciences entitled "Scenarios in the Future of Knowledge".

The audience enjoyed the ideas presented by Dr. Talab Omran and made many interventions.

In conclusion, the Dean of the Faculty of Dentistry, Prof. Dr. Osama Ibrahim, thanked Dr. Taleb Omran for the valuable lecture he gave, and gave him a certificate of thanks for his appreciation and appreciation of the University for his attendance and the allocation of part of his precious time to present this lecture.
Attachement Files