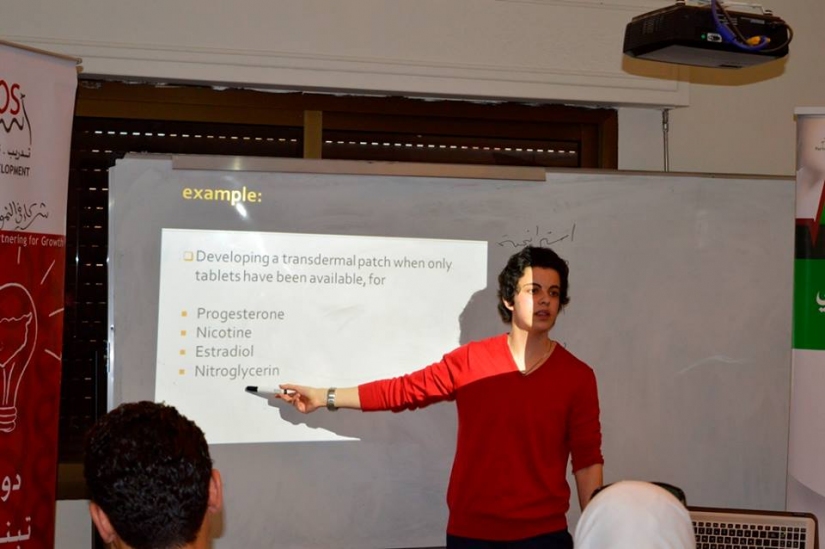 Within the framework of the cooperation between the Syrian Private University and the Foundation for Institutional Development and Human Resources, a workshop entitled "Pharmaceutical Marketing" was held on Sunday 21/2/2016 by Dr. Mona Al-Sattali in the presence of the Dean of the Faculty of Pharmacy Dr. Essam Hassan Agha. And its students.

The workshop included a detailed explanation of the basics of pharmaceutical marketing and the importance of management - strategy - resources and production in the marketing process. It also included a definition of the important characteristics of pharmaceutical marketing to be followed.

A number of exercises were conducted during the workshop to clarify the marketing ideas of the students and all their questions were answered.

The Syrian University thanks Dr. Mona Al-Satli for the valuable information she has provided to the students and wishes her success and further giving.
Attachement Files