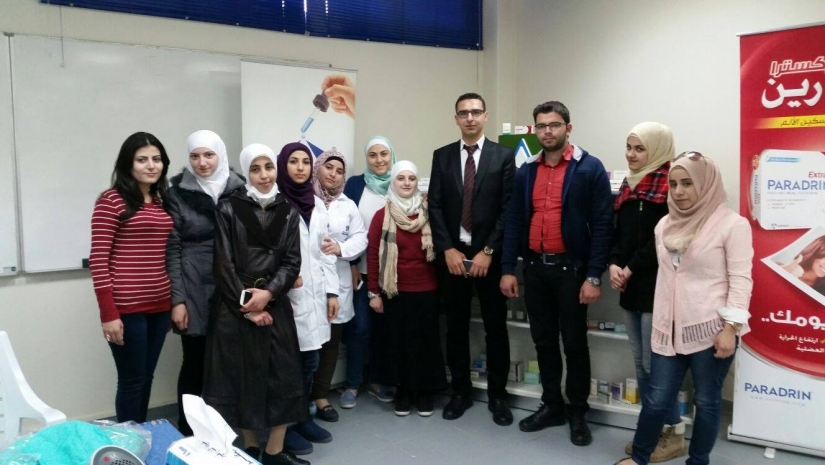 The Faculty of Pharmacy at the Syrian Private University organized a second scientific trip for its students to Ibn Zahir Pharmaceutical Factory under the supervision of Dr. Yahya Darmash and Dr. Samar Al-Zair on Thursday 3/3/2016.

The lab administration welcomed the students and presented a video about the history of the lab and the stages of its development during the past years and what the pharmaceutical industries it manufactures and produces.

After the visit of the laboratory departments under the supervision of a number of pharmacists who gave a detailed explanation about the production department and the packaging and labs and research department and answered the questions and queries of all students.

The family of the Syrian Private University thanks the management of the Ibn Zahr Laboratory and its staff for the good reception of its students for the second time and highly appreciates the valuable scientific and practical information they have provided to them and wishes the Ibn Zuhr lab further prosperity and success.
Attachement Files