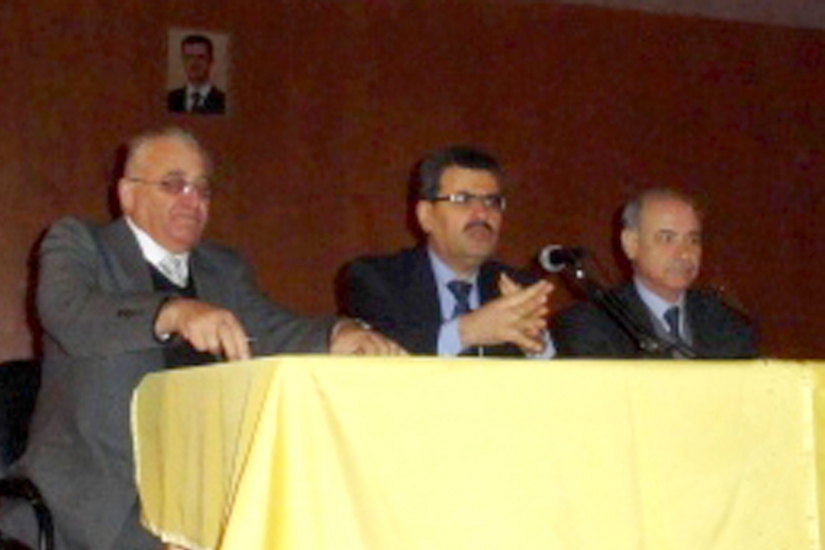 The meeting opened with a speech by the university president addressing the university's vision and objectives in qualifying cadres capable of entering the competition in the labor market by providing them with the knowledge, knowledge and culture that will enable them to excel in their future careers.

The President of the University spoke about the Universitys responsibility to support its students until after graduation by helping them find suitable job opportunities, which will be an important part of the university's work plan in the coming stage.

The President of the University outlined the importance of building the family relationship between students, professors, administrators and the university presidency in order to participate in the development of the university and its success because the success of the university and its excellence is a success for all employees and students.

This was followed by a speech by the Vice President for Scientific Affairs, Dr. Adel Nofal, where he spoke to the students about the importance of their university life and the need to invest time in science and knowledge, which will certainly distinguish their scientific and professional future.

Also, there was a speech by the Dean of the College, Prof. Bassil Al-Khoury, who welcomed the new students and stressed the importance of this meeting to strengthen the relationship within the university family among the students and the Deanship of the College and the Presidency of the University.

Then the President of the University listened to the students' suggestions and concerns and answered all their questions and directed the concerned parties to follow up on the matters that were made by the students and which are in the public interest.

At the end of the session, the university president thanked the Deanship of the faculty, students, professors and all the attendees and stressed that such meetings will be repeated because of their importance in strengthening the links within the Syrian private university family and enhancing communication between the students and the Deanship of the College and the Presidency of the University.
Attachement Files